Are you looking for a method to wirelessly connect your Sound Mates to your iPhone to enjoy immersive audio? If yes, you are at the right place.
In this article, we will show you how to connect your Sound Mates wireless earbuds to your iPhone step-by-step so you can listen to your preferred music and podcasts without any problem. Prepare to maximize the performance of your audio equipment with these simple guidelines.
Can You Connect Sound Mates to iPhone?
Yes, Sound Mates can be connected to an iPhone. With these wireless earbuds, you can have a convenient and wireless music experience on your Apple smartphone because they are made to work with many different devices, including iPhones.
How to Connect Sound Mates to iPhone?
You can easily connect your sound mates to your iPhone device following these simple steps.
1. Enable Bluetooth
The first step is to turn on Bluetooth on your iPhone. Go to "Settings," and then choose "Bluetooth." Slide the toggle to the right to turn it on.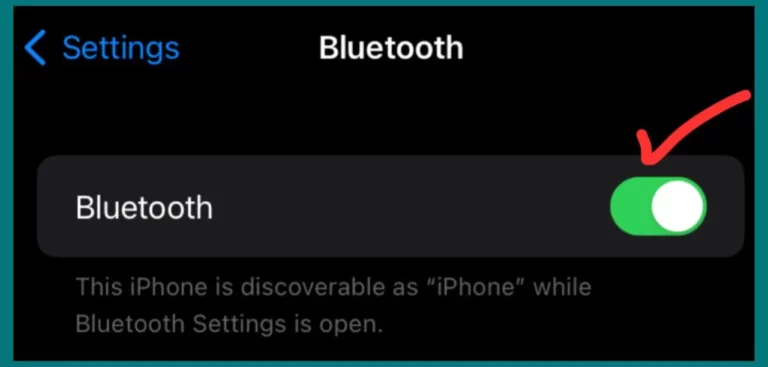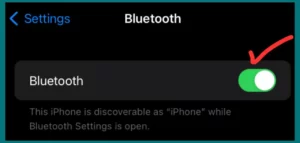 2. Charge Your Sound Mates
Make Sure Your Sound Mates Are Fully Charged. Connect your soundmate's charging case to a power source using the included USB cable. To charge the earphones, put them in the case.
3. Activate Pairing Mode
Press the pairing mode button on your Sound Mates to connect them to your iPhone. Keep pressing the multi-function button on both earphones until you hear "Power On," followed by "Pairing." This shows that the earbuds are prepared to pair.
4. Find Sound Mates on iPhon
Return to your iPhone's Bluetooth settings while your Sound Mates are in pairing mode. Look through the list of devices to find your Sound Mates.
5. Connect Your Sound Mates
Once your Sound Mates are visible on your iPhone, press one of them to start the connection process. You might be asked to enter a passcode, usually "0000" or "1234." After inputting the passcode, your Sound Mates will be successfully connected to your iPhone.
Why is my Soundmate not Connecting to my iPhone?
There could be several reasons why your Sound Mates cannot connect to your iPhone. To assist you in solving the issue, the following typical troubleshooting methods are listed:
1. Verify your Bluetooth Settings
Make sure your iPhone is set to Bluetooth. Enable Bluetooth by going to "Settings" > "Bluetooth".
2. Charge Your Sound Mates
Charge your Sound Mates and check that they are fully charged. They might not connect properly if their batteries are low.
3. Device Restart
Try restarting your Sound Mates and iPhone simultaneously. Restarting a device can sometimes fix connectivity problems.
4. Forget and Re-Pair
In the Bluetooth settings on your iPhone, hit the "i" icon next to the name of the Sound Mate you want to "forget" and then choose "Forget This Device." After that, restart the connection by switching your Sound Mates back to pairing mode.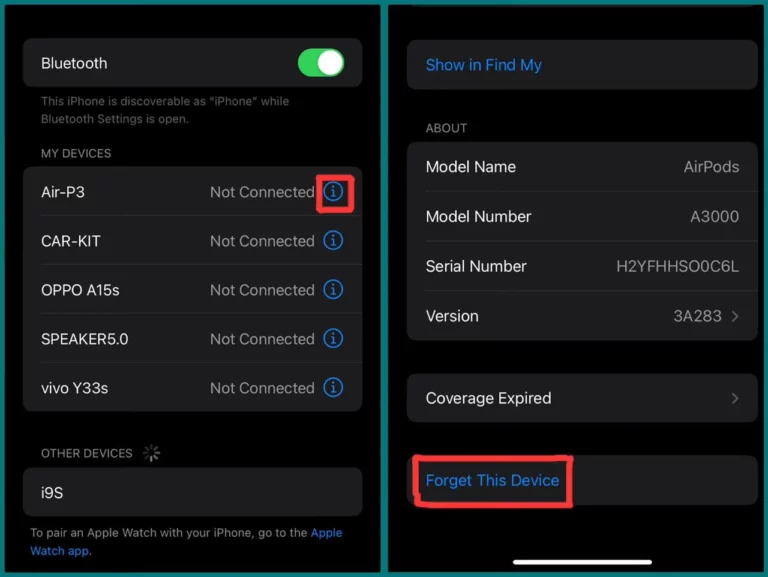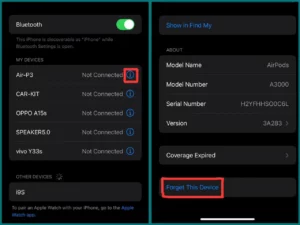 5. Verify for Interference
Ensure no other devices are present that might interfere with the Bluetooth signal. Get away from any equipment or other electronics that could be interfering.
6. Reset Sound Mates
Resetting sound mates might solve your problem. To do a factory reset, consult the user manual for your Sound Mates. This can occasionally fix common connectivity problems.
How to Connect Any Other AirPods to The iPhone?
Follow these general instructions to pair any Bluetooth earphones, including AirPods or other wireless headphones, with your iPhone:
1. Ensure Bluetooth is On
First, check to see if Bluetooth is turned on on your iPhone. Toggle Bluetooth on by navigating to "Settings" > "Bluetooth" to accomplish this.
2. Put the Bluetooth Earbuds in Pairing Mode
To activate the pairing mode, refer to the user guide of your Bluetooth earphones. Typically, you must press and hold a certain button or buttons together until you hear a voice instruction or see an LED light blinking to indicate that the earbuds are in pairing mode.
3. Find the Earbuds on Your iPhone
Return to the Bluetooth settings on your iPhone after your Bluetooth earphones are in pairing mode.
Your Bluetooth earbuds should be listed in the list of compatible devices. They might be identified by a particular name, such as "AirPods," "Galaxy Buds," or a brand-specific term.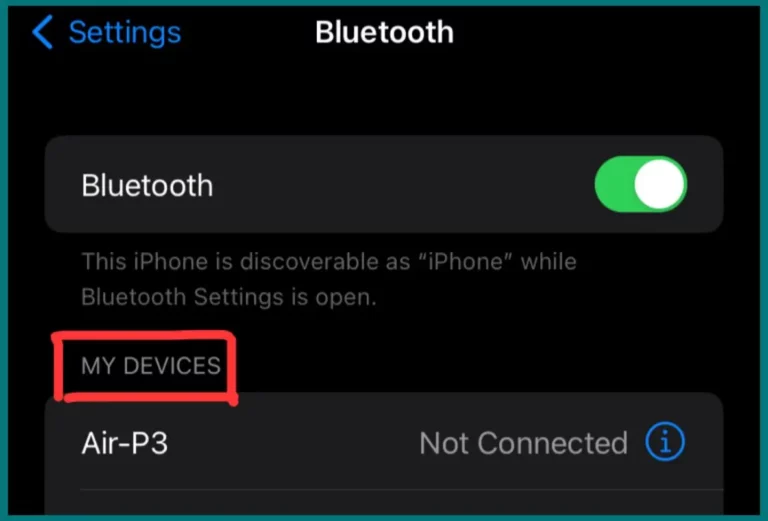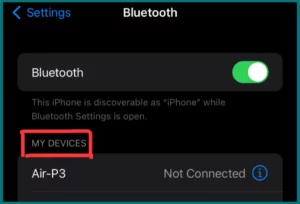 4. Connect the Earbuds to Your iPhone
To begin pairing your Bluetooth earbuds, simply tap on their name.
You might need to input a passcode (often "0000" or "1234"), depending on the earbuds.
The earphones will be labelled as "Connected" in your Bluetooth settings once pairing has been completed.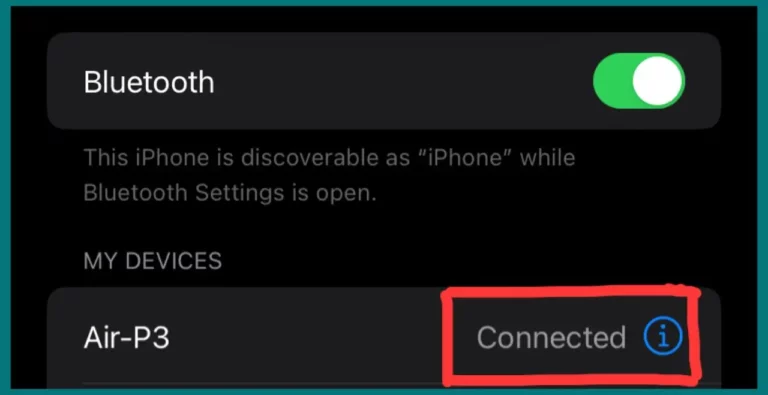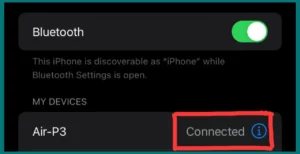 5. Test the Connection
Play some audio (music, video, or a call) on your iPhone to see if the connection is stable. The audio should then be sent to your Bluetooth earphones.
6. Change Settings
In your iPhone's "Bluetooth" settings, you can further personalize the Bluetooth earbuds' settings, such as automatic ear identification or control gestures.
Note: Please be aware that the exact instructions may differ depending on your Bluetooth earphones' brand and model. For exact instructions, you should always refer to the user handbook that comes with your earbuds. The procedure is simple and should enable flawless wireless audio on your iPhone.
Conclusion
In conclusion, pairing Bluetooth earphones with your iPhone requires turning on the feature, starting pairing mode on the headphones, and selecting the earbuds in your iPhone's settings. This is true whether the earbuds are Sound Mates or other brands.
Troubleshooting techniques, such as confirming compatibility and ensuring the battery is fully charged, often fix communication problems. You can enjoy flawless wireless audio on your iPhone by following these instructions.