Are you interested in learning how to easily move your priceless Samsung notes to your iPhone? Making sure your key notes transfer across as you convert to iOS is important.
In this article, we'll look at various techniques and technologies that make transferring your Samsung notes to your iPhone easier while maintaining all your important information. We have you covered whether you're a student or a business executive!
Can You Transfer Your Notes from Samsung to iPhone?
Can I transfer my notes?" is a common concern among customers who convert from Samsung to iPhone. It's typical to worry about moving notes and essential data from one device to another, especially when switching between two different operating systems, like Android and iOS.
The good news is that you can move your notes from a Samsung device to an iPhone, though the procedure might not always be simple due to the variations in operating systems.
However, a variety of techniques and tools are available to help with this transfer, making sure that your important notes and data can go with you and ultimately making switching to a new device easier.
Methods to Transfer Notes from Samsung to iPhone
Here are complete instructions for using multiple techniques to transfer notes from Android to your iPhone.
Method 1. Google Account Sync (for Samsung Notes and Google Keep)
On Your Android Device:
Ensure your notes are saved in a supported app like Google Keep or Samsung Notes on your Android device.

Go to the Settings app on your device, then scroll down to "Accounts" or "Accounts and Backup."

Click "Add account" and choose "Google."

Activate your Google account or make a new one if you don't already have one to log in.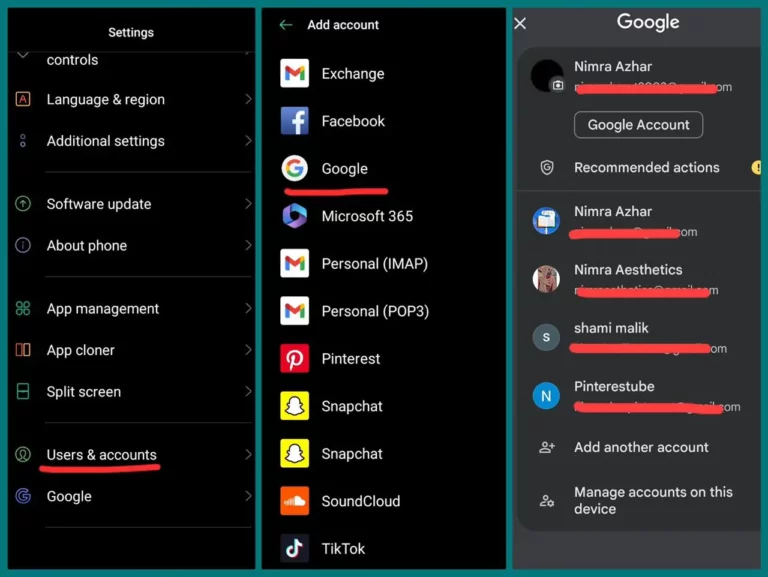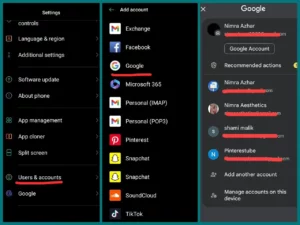 Sync Your Notes:
Open the note-taking application

(such as Google Keep or Samsung Notes)

and sync your notes.

Make sure the Google account syncing option is turned on in the app's settings. After syncing is enabled, your notes will be backed up to your Google account.
On your iPhone:
If it isn't already installed, visit the App Store and download the appropriate note-taking app (such as Google Keep).

Open the application and log in. Use the same Google account you used on your Android device.

Your notes should automatically sync, and your iPhone can access them.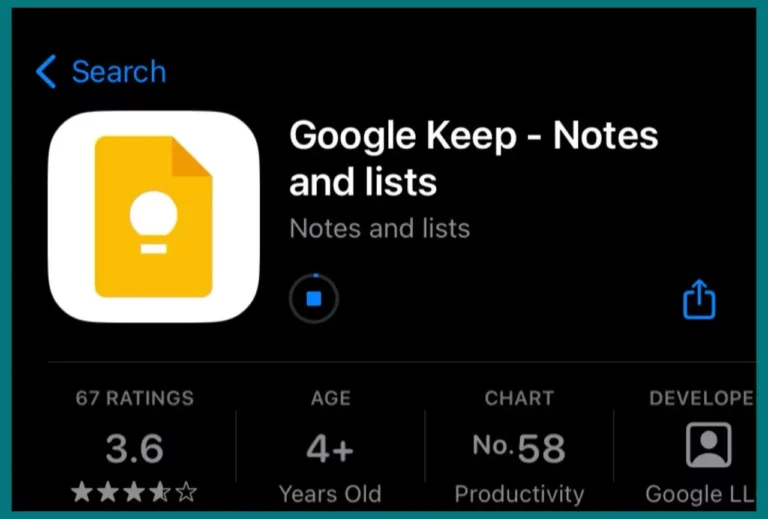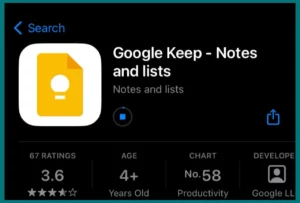 Method 2. Email Sharing (for Individual Notes)
On Your Android Device:
If you want to transmit a note, open it.

The note-taking app's

"Share"

or

"Send"

button should be selected.

Send the note to your email address using your preferred email App.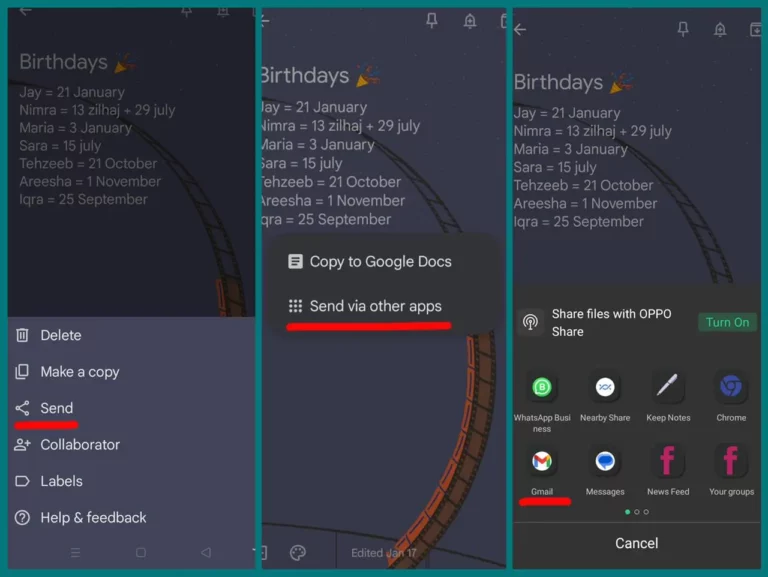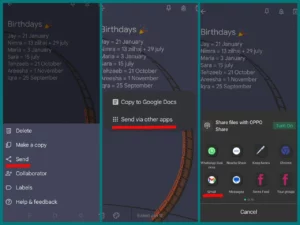 On your iPhone:
Open the email app on your iPhone.

Find the email that contains the note.

Copy the note's text by opening the email.

Create a new note in the note-taking app on your iPhone (such as Apple Notes), then paste the material inside.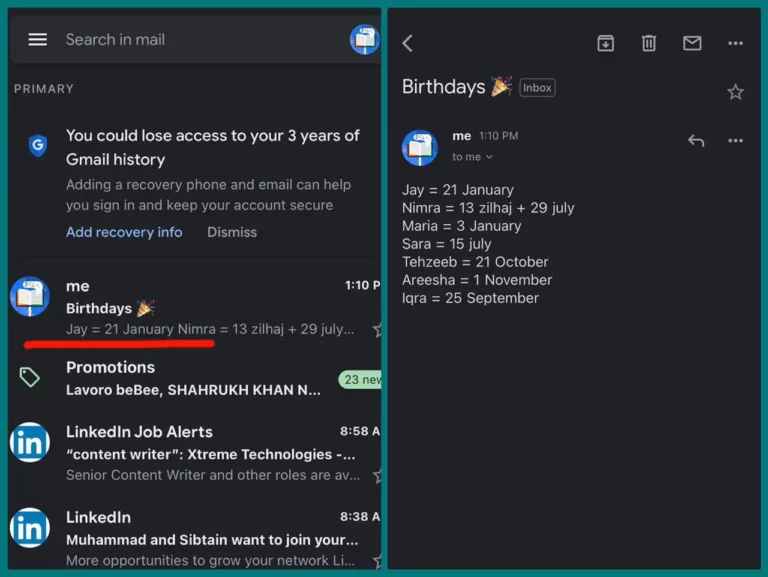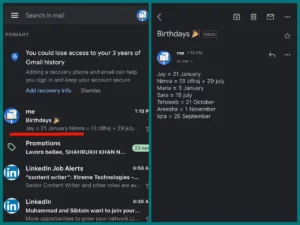 Method 3. Google Keep (Cross-Platform App)
On Your Android Device:
Make sure your notes are in Google Keep on your Android device.

If you haven't already, install the Google Keep app from the Play Store on your Android device.
On Your iPhone:
Install the Google Keep app on your iPhone by downloading it from the App Store.

Use your Google account to log in.

Your iPhone should immediately sync with your Google Keep notes.
Method 4. Dropbox (for Text Notes)
On Your Android Device:
Save your text notes as text files (for example, in.txt format) in the storage of your Android device.
On Your Android Device and iPhone:
Install the Dropbox app on both your iPhone and Android devices.

On both devices, sign in using the same Dropbox account.
Upload Notes to Dropbox:
Open Dropbox on your Android device and upload your notes' text files.

Launch the Dropbox app on your iPhone to access and download your notes.
Depending on your choices and the note-taking tools you use, you should be able to move your notes from Android to iPhone via Google Sync, email sharing, Google Keep, and Dropbox.
Why is Note Transfer Important?
Transferring notes from one device to another is important in the digital age. When switching to a new device, it first provides continuity and accessibility of important details, preventing data loss.
Keeping track of notes is important since they frequently contain key work information, unique ideas, or instructional material.
By enabling users to easily access and use their existing notes, it also streamlines workflow and productivity by saving users from creating or relocating valuable content.
Furthermore, it encourages collaboration and sharing, making it simple for people to communicate and exchange knowledge by sharing notes with coworkers, classmates, or friends across many platforms.
In the end, sharing notes is essential for productivity, data protection, and efficient communication in today's linked world.
Conclusion
The capacity to transfer notes effortlessly plays an important role in a digital environment where platforms and devices differ. Accessing and maintaining essential information is important whether moving between Android and iOS, synchronizing through Google, emailing, or utilizing cross-platform apps. Users are given the tools they need to adapt, work together, and stay productive in a technological environment that is constantly changing.