Do you want to know how to track your previous Siri requests on an iPhone? If so, you've come to the correct place.
In this article, we'll walk you through whether you can look up Siri's history. Understanding this feature will enable you to handle your data properly for convenience or privacy.
What is Siri and How Does It Work?
Siri, Apple's virtual voice assistant, uses advanced artificial intelligence to perform routine activities using voice commands. Siri, built into many devices like iPhones, iPads, and Macs, uses machine learning and natural language processing to understand and reply to user requests.
Speech-to-text conversion allows for context and intent analysis, search for data, and command execution. Siri uses data centers to handle requests while protecting privacy through anonymity.
Through adaptive learning, replies are improved over time and may be tailored to different accents and tastes. Siri's use of linguistics and AI shows the possibility of human-computer interaction by creating reminders and responding to questions, bringing in a new era of intuitive device engagement.
Is there a Way to See Siri's history?
Users could access Siri history up until iOS 14. However, Apple has improved privacy measures by removing this capability, starting with iOS 15 and beyond.
While iOS 14 and earlier allowed access to Siri history, later versions prioritize user data protection and no longer permit it. This modification underlines the changing state of digital security in modern times and represents Apple's dedication to protecting user privacy.
How to View Siri History on
iPad and iPhone?
The methods below will show you how to retrieve your Siri history on an iPhone or iPad running iOS 14 or earlier.
Open your device's

"Settings"

app.

Click

"Accessibility"

after scrolling down.

Click

"Siri"

under

"Accessibility."

Toggle on the

"Type to Siri"

switch. By doing this, you'll be able to communicate with Siri by typing rather than speaking.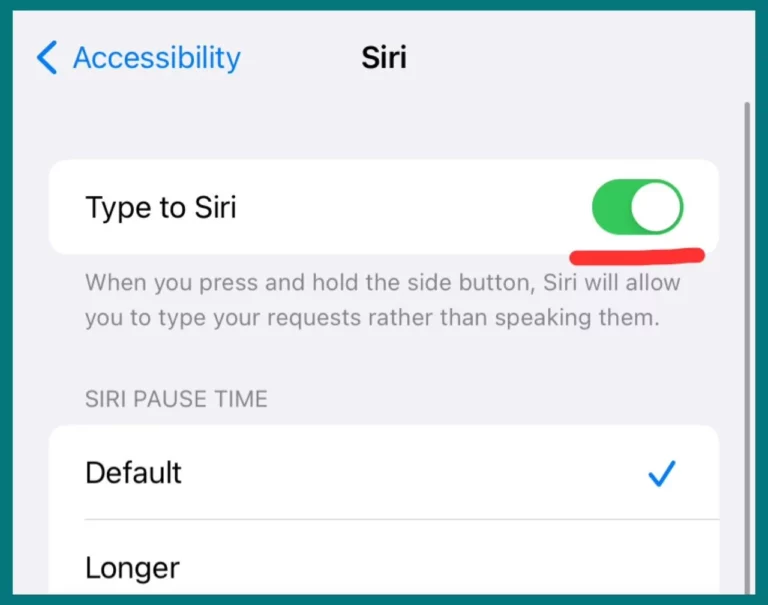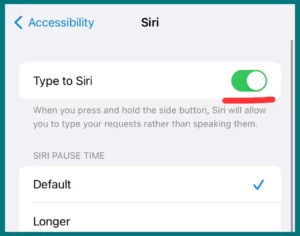 Following the activation of

"Type to Siri,"

you can view your Siri history as follows:

Press and hold the home button to activate Siri.

Type your question or request since

"Type to Siri"

is activated.

A full-screen page displaying your interactions with Siri will appear after you type your question. To view a list of your prior requests, scroll down.
Note: The Siri show thoes history which you ask after enable these settings.
Can you View
Siri History on
MacBook?
Unlike on iPhones and iPads, Siri history is not locally kept on a MacBook, and there is no easy method to examine or update it. Because of Apple's emphasis on privacy, interactions with Siri are handled in a way that puts user data protection first.
Siri requests and interactions are processed on Apple's servers, not your Mac. This design decision keeps Sensitive data private, and user privacy remains intact.
Although you won't be able to directly view your Siri history on a MacBook, this strategy highlights Apple's dedication to protecting user data.
How to Remove History from Siri on an iPhone?
Maintaining your privacy is important, and deleting your Siri history can help you do that. Follow these instructions to clear your Siri history on an iPhone:
On your iPhone, open the

"Settings"

app.

Scan the list of options and select

"Siri & Search."

Select

"Siri & Dictation History"

from the

"Siri & Search"

settings menu.

You'll see a button that says, "Delete Siri & Dictation History," Click it.

A notification asking for confirmation will show up. By choosing

"Delete,"

you can confirm your choice.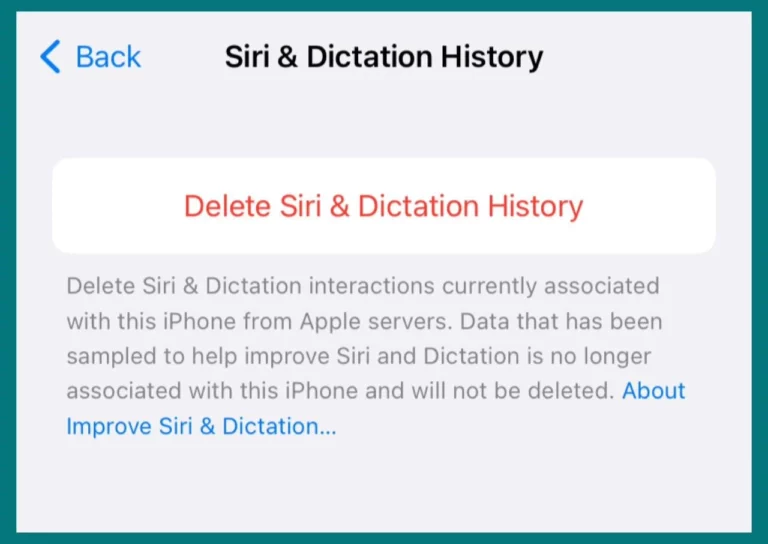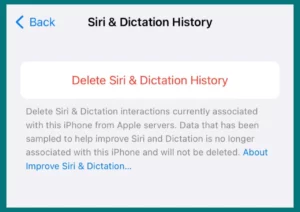 This methods will help you remove your Siri history, including any associated voice recordings and transcripts, from your device.
Conclusion
Maintaining and accessing Siri's history is essential in a digital environment where privacy is paramount. Newer iterations prioritize data security, whereas iOS 14 and earlier versions offer insights into previous interactions.
User privacy remains at the forefront of technological innovations, whether by accessing, erasing, or protecting Siri's history.