Are you interested in using Live Listen on your iPhone even if you don't have AirPods? This ground-breaking function, initially developed for AirPods, is now usable with several types of earbuds or headphones, making it more widely available to users.
You can maximize your auditory experience and unlock Live Listen's potential by exploring the settings and accessibility options on your iPhone. Let's look at how you can use this technology in other contexts outside AirPods.
What is iPhone Live Listen?
A wonderful accessibility tool built into iPhones is called Live Listen, which turns your phone into a remote microphone. Live Listen is a feature that was initially created to improve hearing with AirPods.
It enables your iPhone to magnify noises in real-time, thus acting as a hearing aid. This capability is very useful when hearing distant sounds or in busy situations.
The iPhone is a wonderful tool for those with hearing impairments or anyone looking to improve their auditory perception in various situations because activating Live Listen requires syncing your iPhone with suitable hearing aids or headphones.
Can You Use Live Listen without AirPods?
Yes, Live-Listen may be used without AirPods. Although Live Listen was primarily intended to be used with AirPods, it can also be used with hearing aids or other Bluetooth headphones that are compatible.
As a result, those who wear hearing aids or favor headphones can still use the Live Listen feature on their iPhones.
Even if you don't have AirPods, you can still use Live Listen to amplify sounds and enhance your listening in various settings by connecting your iPhone to these compatible devices.
Steps to Enable Live Listen on iPhone
To open

the control center,

swipe down from the top-right corner of your screen.

Tap the

ear icon

(Live Listen) in the Control Centre to turn on Live Listen.

The available audio devices will be listed. Select the device that you want to use for Live Listen.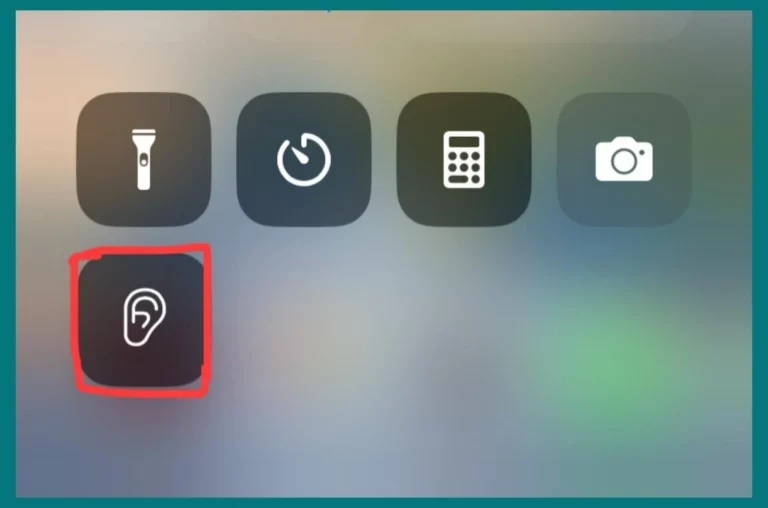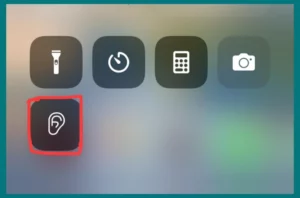 How to Use Live Listen on iPhone without AirPods?
You can use Live Listen on your iPhone without AirPods by following these instructions.
1. Connect Compatible Headphones or Hearing Aids
Ensure you have Bluetooth headphones or hearing aids compatible with Live Listen before connecting them. These might not just be AirPods but a variety of gadgets.
2. Device Pairing
Comply with the manufacturer's instructions to pair your Bluetooth headphones or hearing aids with your iPhone.
3. Enable Live Listen
Open the Control Centre by swiping downward from the top-right corner of your iPhone's screen. This will enable Live Listen.
If it isn't already there, you may need to add the Live Listen icon by going to Settings > Control Center > Customize Controls.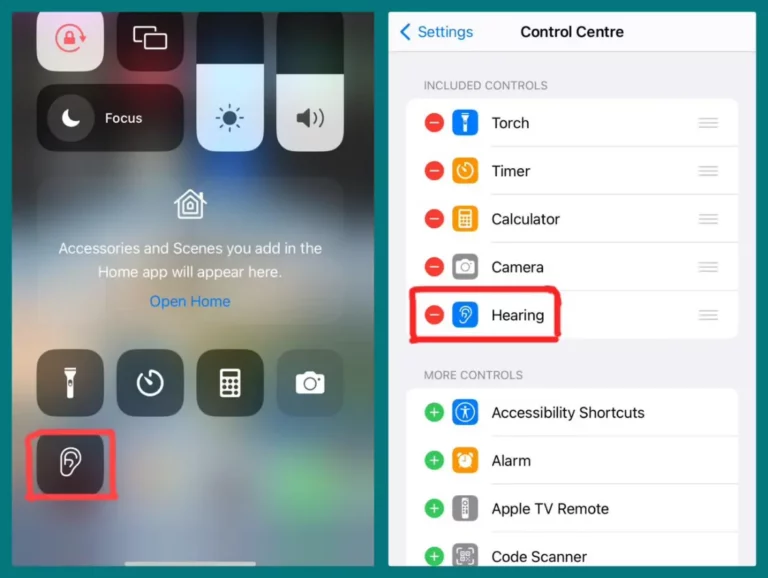 4. Activate Live Listen
Tap the ear icon (Live Listen) in the Control Centre to turn on Live Listen. Live Listen mode will activate as a result.
5. Select an Audio Source
The available audio equipment will be listed. Choose your hearing aids or Bluetooth headphones from the list.
6. Volume Control
To change the volume of the sound coming from your headphones or hearing aids, use the volume controls on your iPhone.
7. iPhone Placement
Put your phone near the sound source you wish to amplify. It will record the sound and send it to any headphones or hearing aids you have connected.
8. Start Listening
You can now listen to the enhanced sound in real-time with Live Listen enabled and your compatible headphones or hearing aids connected.
Does Apple Live Listen Work with Any Headphones?
No, any headphones won't work with Apple's Live Listen feature. It is made to function with a limited number of AirPods and hearing aids that have received certification from Apple.
These suitable devices can be linked to your iPhone using Bluetooth technology so that they can serve as remote microphones that send sound back to your iPhone.
Conclusion
By increasing noises, this accessibility function improves auditory awareness in a variety of settings. Live Listen's potential may be unlocked by following a few easy steps, demonstrating how technology can significantly improve our daily interactions.