Having trouble figuring out how to delete a subscription that has expired from your iPhone? It's not just you, as finding your way through the settings and managing subscriptions can be challenging.
In this article, we'll lead you through the quick procedures to get rid of those annoying expired subscriptions and restore control over your app expenditure. We have you covered with a simple approach, whether a trial has ended or a service you no longer require.
When Do Expired Subscriptions Disappear on iPhones?
Once a subscription's payment period ends, it usually vanishes from your iPhone. This could happen at the end of the current billing cycle, which is often monthly or yearly, depending on the app and its subscription terms.
Your iPhone's operating system should automatically remove the subscription from your list of active subscriptions after it expires. It's best to manually confirm their removal in your device's settings to ensure they can no longer access your data or bill you.
Don't be afraid to contact the app's customer service for help if you see any errors or if the expired subscription is still active. You can make sure you're only paying for services you actually use by keeping an eye on your subscription list.
How to View Your Subscriptions?
To view your subscriptions on an iPhone, follow these steps:
On your iPhone's home screen, tap the

"Settings"

app to access the settings menu. Typically, a gear icon is used to represent it.

Select your name-based Apple ID.

After you scroll down, tap

"Subscriptions":

In the list of choices, scroll down and look for "Subscriptions."

A list of your active subscriptions is available in the

"Subscriptions"

section. This covers both third-party app subscriptions as well as Apple subscriptions (like iCloud storage).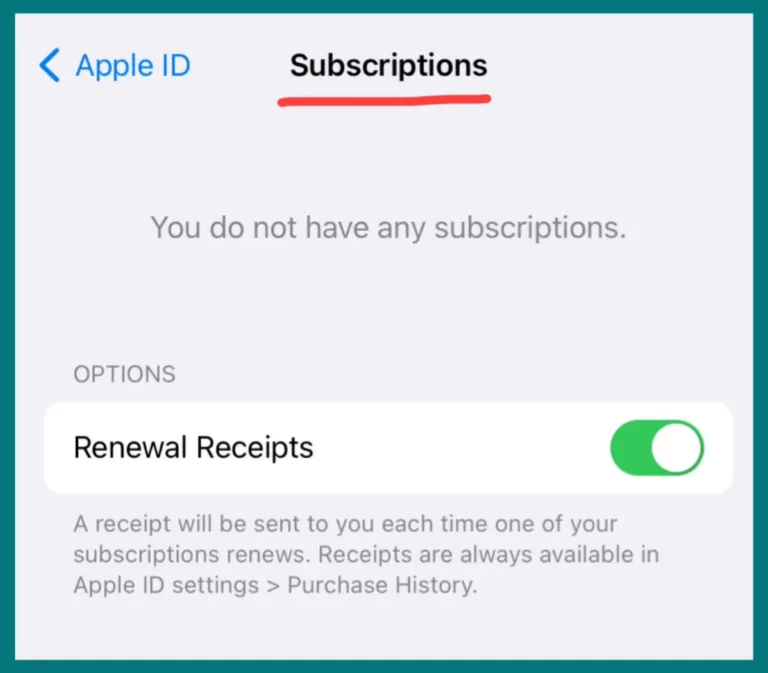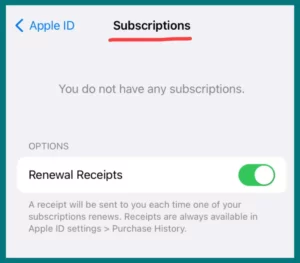 How to Delete Expired Subscriptions on iPhone ?
On your iPhone, you can manually cancel expired subscriptions. By eliminating these subscriptions, you can clean up your list of subscriptions and prevent being billed for services you no longer use.
Follow these steps to remove expired subscriptions from your iPhone:
1. Settings: Open the "Settings" app to access the settings menu.
2. Apple ID: Then select your Apple ID.
3. Scroll to find: Find and select the "iTunes & App Store" option by scrolling down.
4. Apple ID Sign-In: Tap on your Apple ID at the top of the screen, then select "View Apple ID" from the pop-up menu.
5. Subscriptions: In the "Account Settings" section, select "Subscriptions."
6. Manage Subscriptions: You'll find a list of your active and expired subscription under Manage Memberships. You can delete one by tapping on it.
7. Cancel Subscription: Click or tap "Cancel Subscription." To confirm the cancellation, follow the instructions.
8. Confirmation: You might need to check your selection and offer comments before tapping "Done."
Remember that if you cancel an expired subscription, there won't be any more charges, and the service will be discontinued.
Conclusion
Your iPhone's subscription management capabilities will enable you to manage costs and app usage. The procedures are simple, whether canceling or checking subscriptions that have expired. Access settings, tap subscriptions, and manage them all with ease. Stay informed, simplify, and take advantage of a better digital experience.