Are you worried about the privacy of the communications on your iPhone and wondering how to keep private chats hidden? If yes, stop wondering more because you are at the right place now.
This article will reveal the techniques for protecting your iPhone messages by locking them. Whether it's sensitive information, private conversations, or just more privacy, learn the step-by-step procedure and techniques to ensure your messages are kept private. Let's explore iPhone message-locking options.
Why Would You Want to Lock Your Messages?
The importance of protecting your private conversations has never been greater than in today's increasingly digital world, where communication takes centre stage.
Your messages contain a wealth of private information, whether you're conversing with close friends or family in private or discussing private financial or professional problems.
By keeping these chats safe, you can avoid intrusions into your privacy, potential incidents, and unauthorized access.
By locking your messages, you actively work to safeguard your private information, uphold the privacy of your communications, and foster confidence in online communication.
Exploring Methods to Lock Messages on Your iPhone
Protecting the privacy of your communications is essential in a world where digital communication dominates. Thankfully, the iPhone has several tools to help you protect your chats.
Three sensible strategies are described below: utilizing Screen Time, making a Siri shortcut, and considering third-party apps.
Method 1. Screen Time
Using Apple's Screen Time feature is one built-in method for locking messages. Set a Screen Time password first by the following method:
1. Open the Settings app to access the settings menu.
2. Select Screen Time by swiping down.
3. To create a special passcode, tap Use Screen Time Passcode.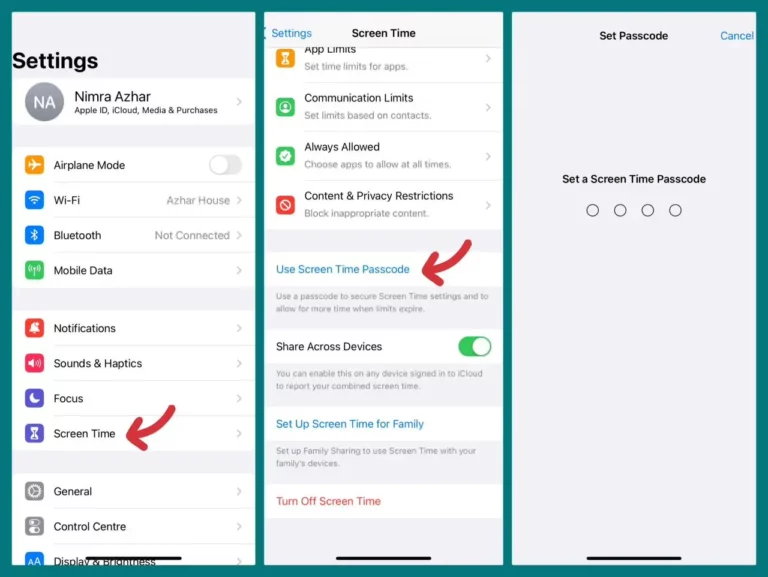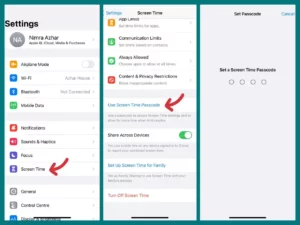 4. Once the password is set, go back to the main menu, and follow these steps:
5. Select App Limits and click Add Limits.
6. Type in the passcode that you previously set.
7. Select Messages in the list of Apps under the "social" category, then click next.
8. Establish a time limit, even if it's just one minute.
9. Tap Add in the top-right corner to apply the limit.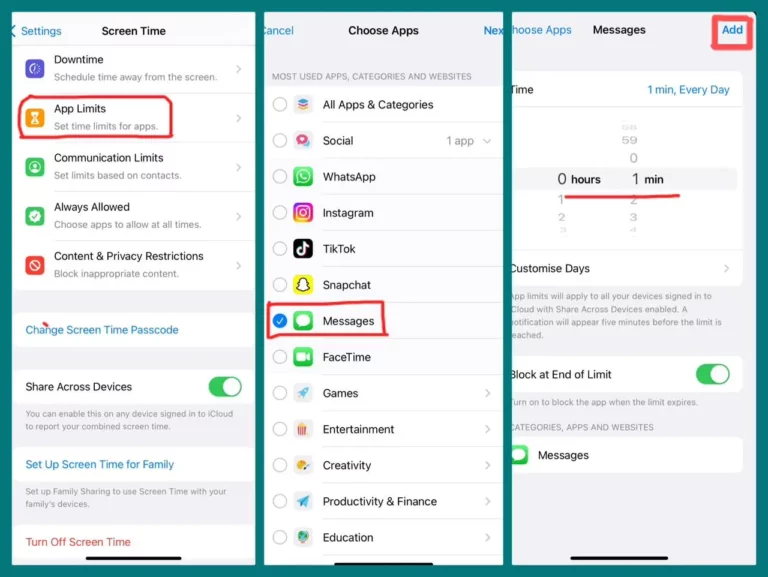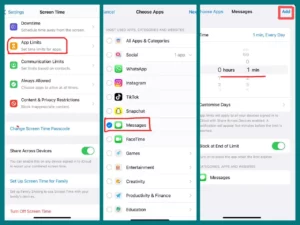 Your Messages app will be locked once the set time has passed. You must enter your passcode or use Face/Touch ID to regain access. You can set the time according to your own preferences.
Method 2. Siri Shortcut
You may quickly create customized Automation to lock your messages using Siri Shortcuts. Observe these detailed directions:
1. Access the Shortcuts App: Download and open the Shortcuts app from the App Store if it isn't already installed.
2. Create Personal Automation: Tap the Automation tab at the bottom of the app.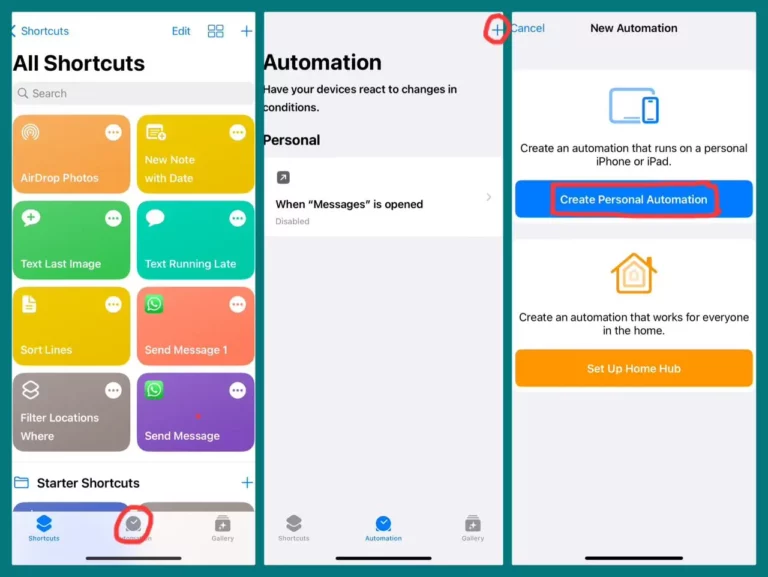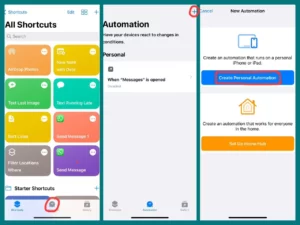 3. Create a New Automation: Click the "+" sign in the top-right corner to start a new automation.
4. Select Create Personal Automation: Create personal Automation to start creating your special shortcut.
5. Select App: Under the Apps section, locate and tap on 'is Opened". Then, choose the Messages app from the list.
6. Confirm: Tap Done to confirm your choice of application.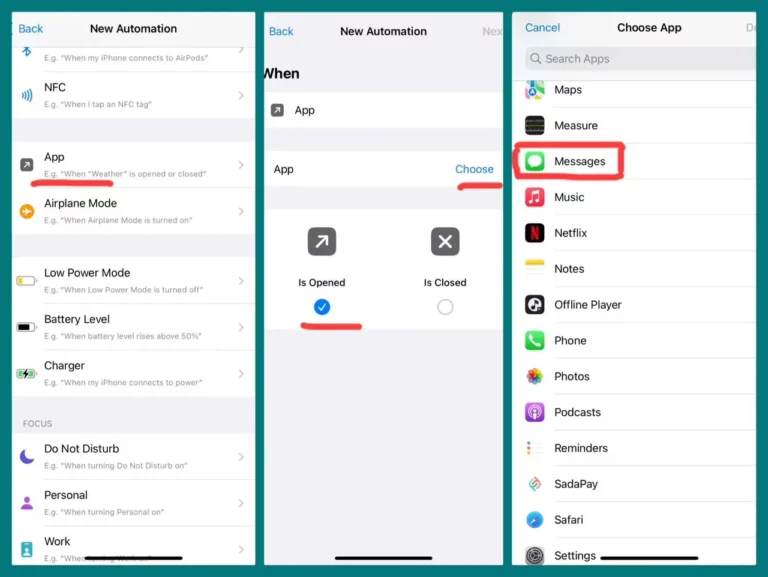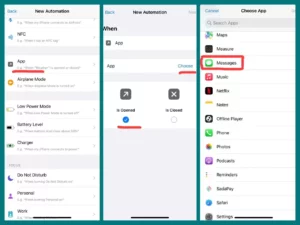 7. Avance to the next step: Click Next in the top right corner to move on to the following step.
8. Actions to Add: Select Add Action.
9. Select Lock Screen Action: Select the Lock Screen action from the search results.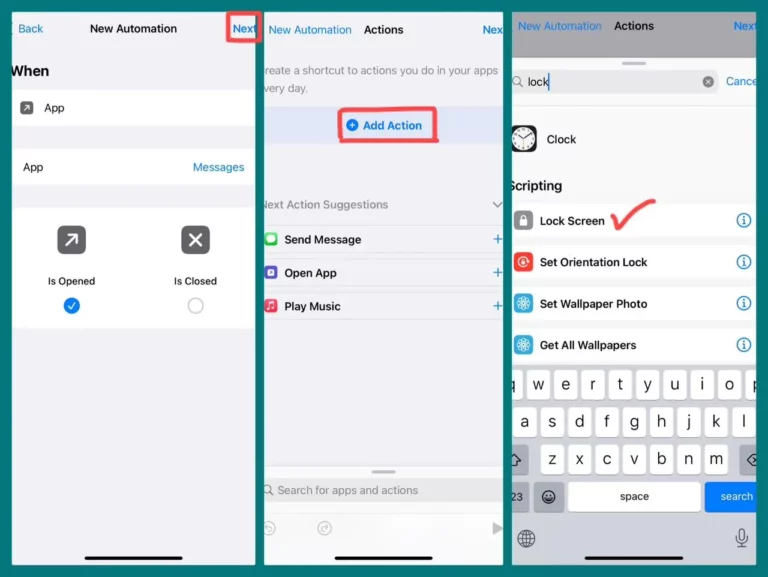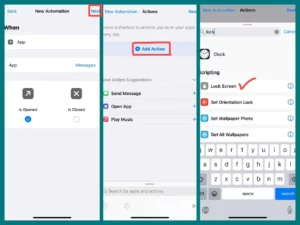 10. Next: Click Next to proceed.
11. Disable confirmation: Confirmation can be disabled by flipping the toggle switch for "Ask Before Running" off.
12. Finish the procedure: Choose Done in the top-right corner to conclude.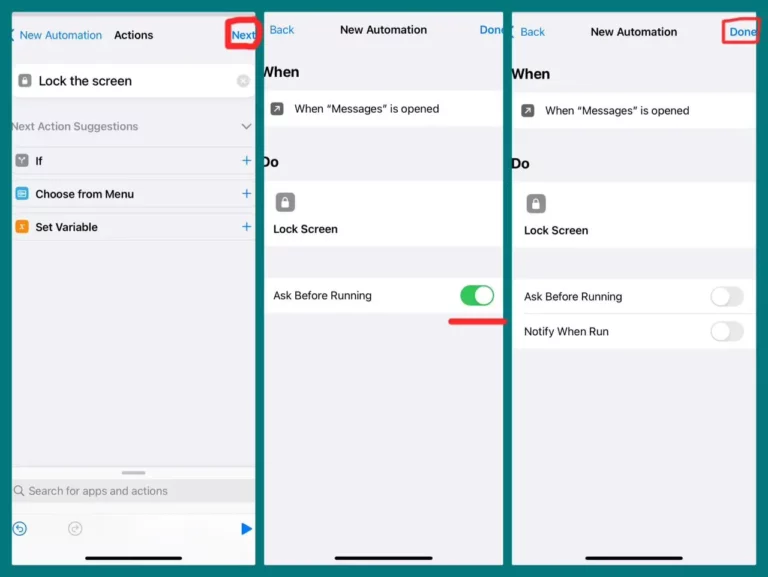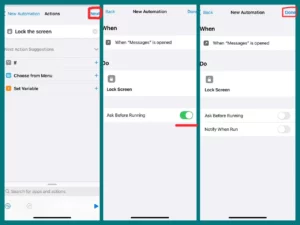 Once activated, this Siri shortcut will lock the phone's screen anytime the messaging app is opened.
Using this Siri Shortcut technique, you can quickly and easily safeguard your communications whenever you need to move away from your device. With this hands-on method, you can control your private conversations while boosting the security of your iPhone.
Method 3. Third-Party App
Consider using third-party applications like WhatsApp or Signal Private Messenger for additional features and improved security:
From the App Store, download and install the app of your choice.

Follow the setup instructions for the app, then confirm your phone number.

Explore the settings to enable features for locking messages with passcodes or biometric identification.
You may guarantee the privacy of your messages by using one of these techniques, creating a safe digital space for your personal communications.
Select the approach that complies with your tastes and needs for privacy, assuring you that your messages are well-protected.
Conclusion
Learning to lock messages on your iPhone is crucial in the digital world, where privacy is crucial. You can confidently protect your private discussions with the integrated Screen Time feature, customized Siri Shortcuts, or dependable third-party apps. Select the approach that gives you the most control over your digital interactions while following your preferences.