Have you ever been in a situation where your iPhone's SOS feature accidentally gets activated, generating unnecessary worry and confusion? If yes, follow this guide to fix the accidental press problem or completely turn it off.
In this article, we will go into detail on how to switch off the SOS feature on your iPhone, giving you back control over emergency notifications and preventing any accidental disturbances.
What "SOS" Means on an iPhone?
An iPhone's built-in Emergency SOS capability, which is intended to quickly call for assistance in urgent situations, is indicated by the word "SOS" on the device. SOS starts a countdown after being triggered and notifies your emergency contacts and the local emergency services of your exact position.
In emergencies, this rapid response system may prove to be lifesaving. Understanding the meaning of "SOS" on iPhone will enable you to use this potent tool properly, ensuring that you and your loved ones are better equipped to deal with unanticipated situations.
Reasons to Turn Off SOS
For a variety of reasons, it could be useful to disable the SOS feature on your iPhone.
1. Prevention of Accidental Activation: The SOS feature can accidentally activate from a pocket or bag, causing unneeded panic and unauthorized emergency responses.
2. Accidental Calls to Emergency Services: Frequently mistaken activations could stress local emergency services and remove their focus from real crises.
3. Privacy Issues: If SOS is accidentally activated, your emergency contacts may receive alerts, which could lead to unneeded stress or compromise your privacy.
4. Avoiding Embarrassment: Unwanted SOS alerts can create difficult circumstances, especially in professional or social settings.
5. Personal Preferences: Some users might want to rely on alternative ways for emergencies rather than the SOS option.
6. Customization: By disabling SOS, you can modify the device to your liking and escape the constraints of its pre-programmed emergency settings.
Turning off SOS depends on personal requirements and circumstances to avoid undue stress, disturbances, and unintended calls to emergency services.
How Do You Turn Off Emergency SOS on Your iPhone?
Disabling Emergency SOS on your iPhone is simple, which can help you avoid unintentional activations and provide a more seamless user experience.
Here's a step-by-step tutorial showing you how to stop Emergency SOS on your iPhone using the settings, along with screenshots for each step:
Step 1. Unlock your iPhone.
Enter your passcode, Touch ID, or Face ID to unlock your iPhone.
Step 2. Open Settings
Open the "Settings" app on your home screen, denoted by a gear icon.
Step 3. Navigate to "Emergency SOS"
Select "Emergency SOS" from the Settings menu by scrolling down. The SOS feature's settings are included in this section.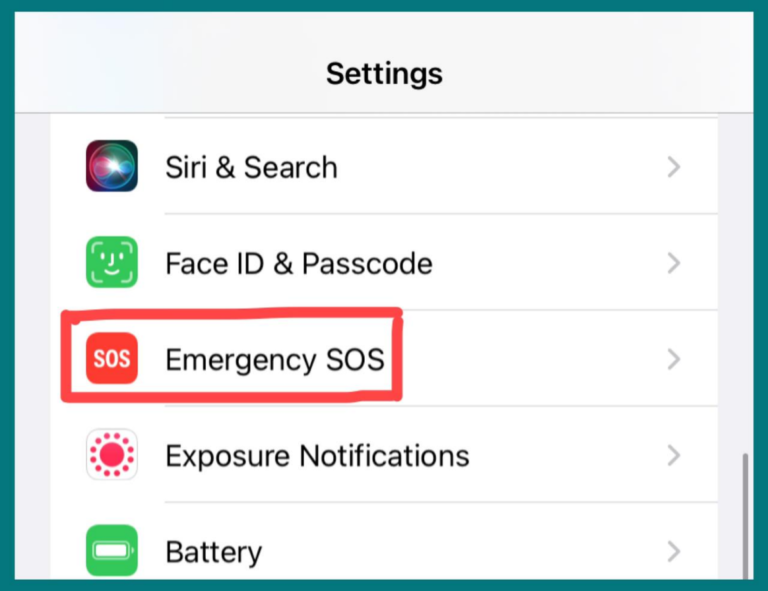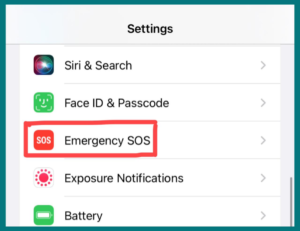 Step 4. Disable "Call with 5 Button Presses"
"Call with 5 Button Presses" is a setting that can be found in the Emergency SOS settings. By pushing the side button five times, you can immediately contact emergency services due to this feature. Turn off the adjacent switch.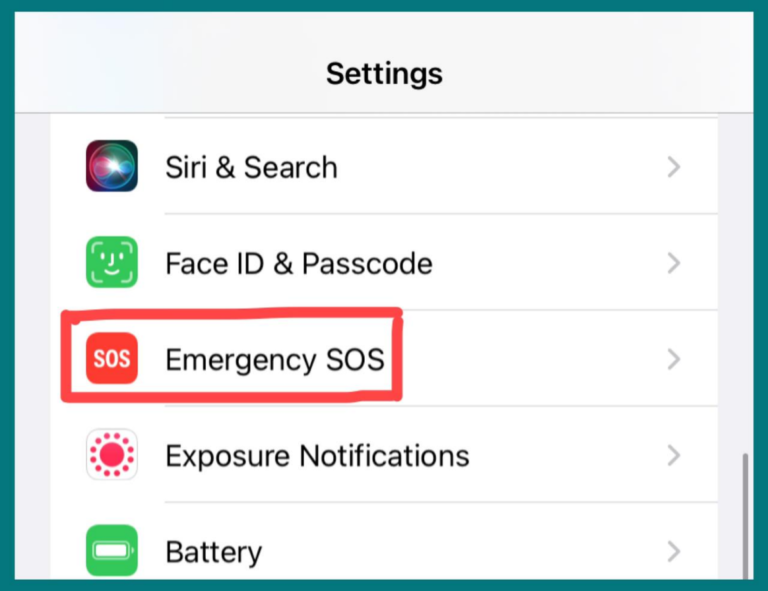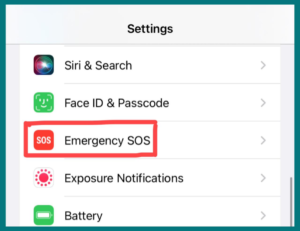 Step 5. Disable "Call with Hold and Release"
"Call with Hold and Release" is located above "Call with 5 Button." When the side and volume buttons are pressed simultaneously, this setting immediately contacts emergency services. Turn off the knob next to "Call with Hold and Release."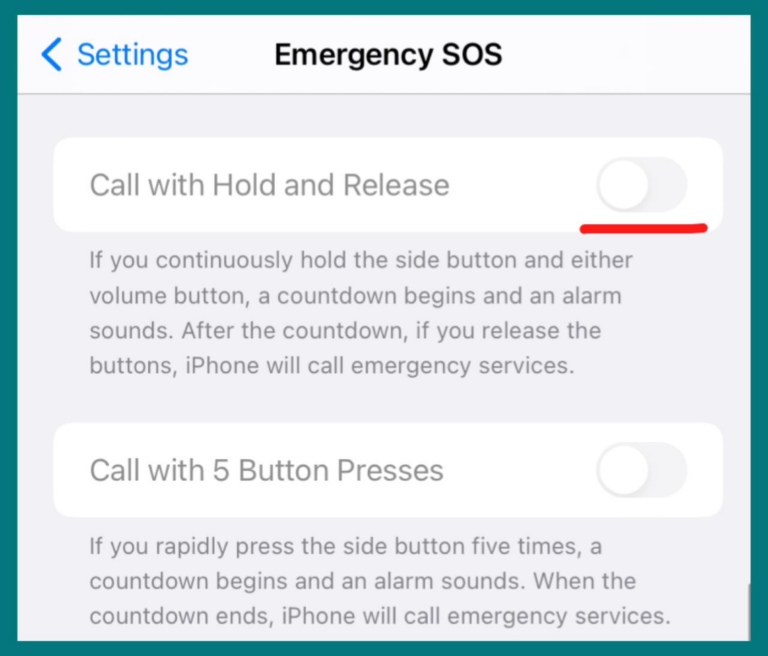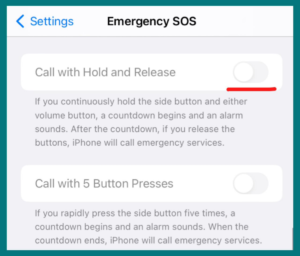 Step 6. Verify Your Modifications
You've successfully disabled the iPhone's Emergency SOS feature by unchecking both "Call with 5 Button Presses" and "Call with Hold and Release" Your device will no longer dial 911 or send notifications because of unintentional button pushes.
You can successfully disable Emergency SOS on your iPhone by following these easy steps, ensuring that the feature is disabled and reducing the possibility of accidental emergency activations. You have more control and security over how you use your device due to this tweak.
Other Ways to Disable SOS On iPhone
You can turn off the SOS feature on your iPhone using different techniques besides the settings menu. Here are a few additional methods for doing so:
1. Turn
on Airplane Mode
Swipe down from the top-right corner to open the control center.
To activate Airplane Mode, tap the airplane icon. A different option is to open the "Settings" app and activate Airplane Mode.
All wireless connections, including cellular, Wi-Fi, and Bluetooth, are turned off when Airplane Mode is activated. Effectively, until you disable Airplane Mode, the SOS feature will not operate.
2. Case or Cover
Think about using an iPhone cover or case that protects accidental side button press. The SOS feature may not be accidentally activated due to this physical barrier.
A case or cover provides an additional defense against accidental button pushes, decreasing the possibility of Emergency SOS being activated.
While there are options for turning off the SOS feature, it's vital to remember that in actual emergencies, having instant access to emergency services might be crucial. Therefore, consider your needs and preferences before deciding to eliminate the feature.
Conclusion
We reviewed the steps in this guide to turn off the Emergency SOS feature on your iPhone, protecting you from unintentional triggers and obtrusive interruptions.
You now have the expertise to personalize your device experience to your preferences while being prepared for emergencies, whether through settings changes, Control Centre access, or using Airplane Mode.