If obtrusive calls are starting to annoy you, yet you still need to get important text messages on your iPhone, then this article is for you.
This article will show you how to block calls while ensuring you never miss any important texts.
Can You Block Calls but Still Receive Texts On iPhone?
The good news is that you can change your iPhone settings to accomplish this if you're sick of regular interruptions from unwanted calls but you still need to receive important text messages.
You can efficiently block calls from certain numbers or unidentified callers while allowing messages to reach your smartphone by using iOS's built-in features.
Doing this allows you to continue communicating with your contacts while avoiding undesirable callers. You can utilize this functionality and take back control of your iPhone experience by following a few easy steps.
How Do You Block Someone's Calls but Still Receive Messages?
When dealing with unwanted or bothersome callers, the ability to block someone's calls on your iPhone while still hearing their texts might be helpful.
Fortunately, you may accomplish this on your device using various techniques. Let's look at some of the best approaches to call blocking while maintaining message capabilities.
1. Mode of "Do Not Disturb"
Another efficient method of blocking calls while getting texts is to use the Do Not Disturb mode. Your iPhone is silent for incoming calls and notifications when in this mode. To enable Do Not Disturb while maintaining message delivery:
Activate the Settings app, then select "Do Not Disturb."

Select

"Scheduled"

or

"Always"

and turn them on.

Change your settings to accept calls from your favorites or contacts.

Messages will still be delivered and shown regularly.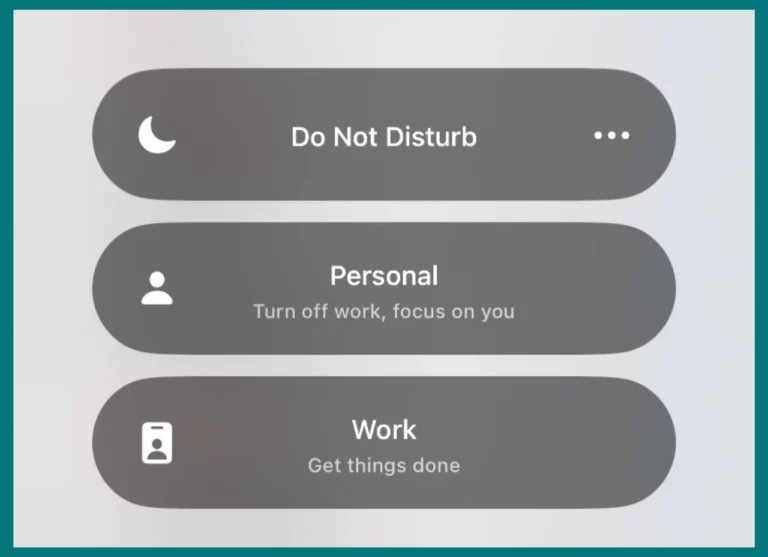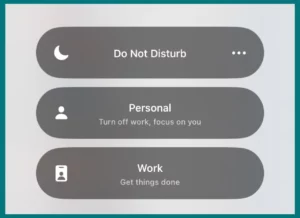 2. Built-in Call Blocking Function
The iPhone has an integrated call-blocking function that enables you to block phone numbers. Use this technique by doing the following:
Go to the

"Recents"

tab in the Phone app after opening it.

Tap the

"i"

icon next to the phone number you wish to ban.

To prevent calls from that number, scroll down and click

"Block this Caller."

Nevertheless, the restricted number's messages will still appear in your Messages app.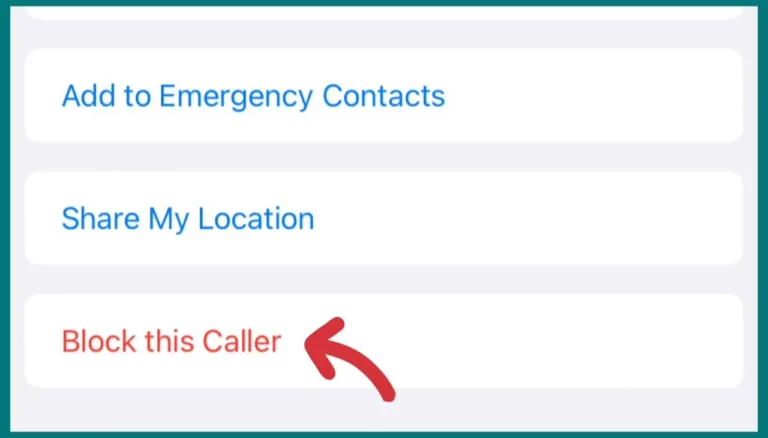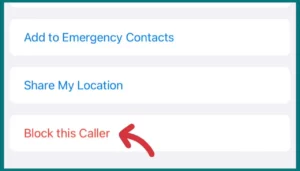 After doing this calls are blocked from that particular number but iMessage & messages from different apps are still received.
3. Third-Party Call Blocking Apps
The App Store is residence to several third-party apps that offer advanced call-blocking features.
These programs provide more thorough blocking options, such as banning calls from area codes or all unauthorized callers. Apps that prevent calls include Hiya and True Caller.
4. Carrier Call Blocking
Call-blocking services provided by your cell carrier may allow you to ban calls from phone numbers. Check with your carrier to find out if your carrier offers such capabilities and how to enable them.
Although these services focus on calls, they could also offer alternatives to allow texts from prohibited numbers.
Why Can't You Receive Texts from a Blocked Caller?
On your iPhone, blocking a caller's number usually stops them from calling you, but it can also stop them from texting you. You might not get an SMS from someone you've blocked for the following reasons:
1. iMessage Filtering
If the person you've blocked sends texts via iMessage, Apple's iMessage filtering may stop those texts from reaching your device.
This occurs because Apple's servers filter away communications from the prohibited user before they reach your iPhone. You won't notice any notifications or get any texts as a result.
2. SMS/MMS Filtering
Like iMessage filtering, the blocking feature may also exclude SMS or MMS messages sent by the blocked caller. This implies that even if they attempt to send you a conventional text message, it might not reach your phone.
3. Technical or Network Problems
Occasionally, text message transmission may be hampered by technical or network problems.
Although blocking a caller shouldn't impede the transmission of messages, other circumstances at work may prohibit you from receiving texts from the blocked person.
In these circumstances, getting in touch with your mobile provider or seeing whether your iPhone needs any software updates could assist in fixing the problem.
Conclusion
In conclusion, blocking a caller's number on your iPhone can stop them from calling you, but it may also affect how they can text you.
Understanding the causes of this restriction, such as iMessage or SMS/MMS filtering, mistakenly blocking, or technological challenges, will assist you in troubleshooting and, if necessary, locating alternatives.
Changing your settings or asking your mobile carrier for advice might help ensure smooth communication while keeping undesirable callers under control.