Are you wondering if the iPhone has an IR blaster, or is this useful feature absent? If yes, you are in the right place.
This article will explore Apple's design decisions and explain whether IR blasters exist in iPhones. Knowing your device's capabilities is crucial whether you're a tech fanatic or just a curious user. Let's explore the consequences for your daily life.
What is an IR Blaster?
A device that produces infrared signals is called an "IR blaster" or "Infrared blaster." It can communicate with and operate other devices that use infrared remote controls.
IR blasters make the ability to control TVs, set-top boxes, air conditioners, and other appliances directly from a smartphone or other suitable device possible, essentially serving as a bridge between various devices.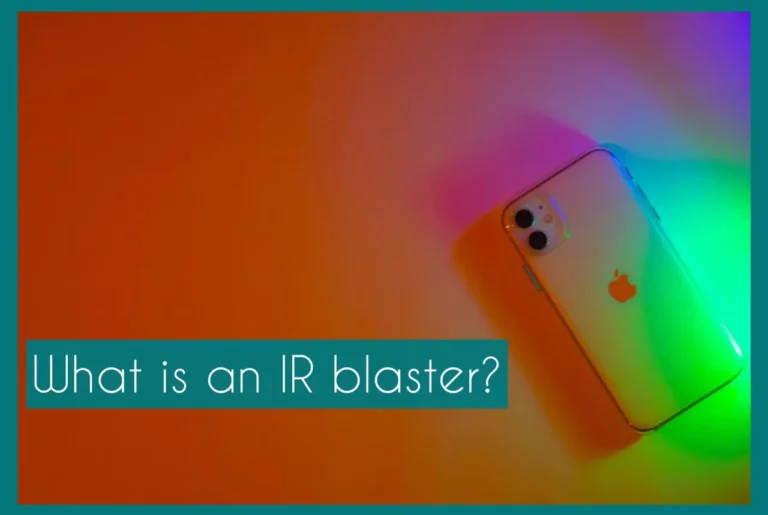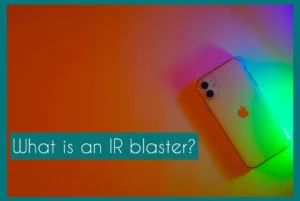 Since this technology relies on line-of-sight communication, the target device must not be in the way of the IR signals as they go to it.
While certain smartphones and devices include inbuilt IR blasters, many contemporary electronics, including some iPhones, have done away with this capability in favor of alternate networking options.
Does the iPhone have an IR Blaster?
The answer is no. IPhones lack an IR blaster. Unlike certain other smartphones and devices, Apple's iPhones do not come with integrated IR blasters.
This implies that infrared signals from iPhones cannot be used to directly operate other electronics like TVs, DVD players, or air conditioners.
To facilitate communication and device control, Apple has chosen various connectivity technologies like Bluetooth, Wi-Fi, and its technology called AirPlay.
While the IR blaster feature is absent from iPhones, users may still operate a variety of electronics through apps that connect over Wi-Fi or Bluetooth, providing an alternate method of device interaction and control.
Can Your iPhone have an IR Blaster?
No, you cannot add an IR blaster after purchasing an iPhone. iPhones lack the required hardware to produce infrared signals, unlike Android devices with built-in IR blasters.
No external equipment or modification can be added to the device to provide this feature, as Apple's lack of an IR blaster is a design decision.
Consider alternate solutions, such as using universal remote apps that operate over Wi-Fi or Bluetooth or investing in separate remote control devices compatible with your appliances if you need remote control functionality for devices that rely on infrared signals.
How Can You Use Your iPhone as A Remote without An IR Blaster?
Using alternate techniques, you can still use your iPhone as a remote for various devices, even without an IR blaster. This is how: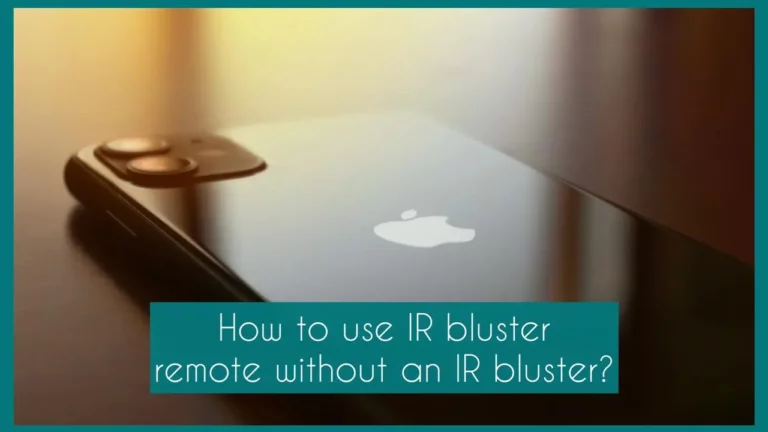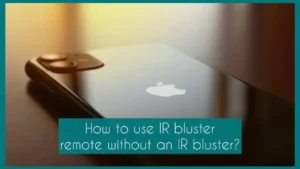 1. AirPlay
While not a perfect substitute for an IR blaster, AirPlay can be used as a different form of remote control. You can connect to a Wi-Fi network to stream content from your iPhone to Apple TVs and other compatible devices using AirPlay technology.
Although AirPlay doesn't produce IR signals, it can still offer a comparable level of control by letting you access menus, play media, and change settings on your TV or audio system from your iPhone.
While it might not have all the features of an IR blaster, AirPlay showcases how seamlessly Apple devices are integrated, enabling simple multimedia sharing and control.
2. Wi-Fi and Bluetooth-enabled Devices
Smart TVs, streaming players, speakers, and other contemporary products can all be controlled wirelessly or wirelessly using Bluetooth or Wi-Fi.
You can remotely control these things by connecting them to your iPhone, downloading their corresponding apps, and doing so.
3. Manufacturer Apps
Manufacturers frequently offer specialized apps that let you operate their products without an IR blaster. For example, you may manage your Samsung TV via the Samsung SmartThings app.
4. Smart Home Devices with HomeKit
You can manage your smart home appliances using the Apple Home app if they are compatible with Apple's HomeKit ecosystem. This includes devices like smart locks, lighting, or thermostats.
5. Universal Remote Apps
Apps that operate as universal remote controls are available from various third parties on the App Store. For devices that support such technologies, these apps use Bluetooth or Wi-Fi to control them.
6. Voice Assistants
You can use Siri on your iPhone to manage HomeKit-compatible devices or link with Google Assistant or Amazon Alexa.
7. Accessories for Adapters
Although not a straight fix, some external adapters with IR blaster capabilities can be inserted into the charging port on your iPhone. These might not always function perfectly and may have some restrictions.
8. Purchasing a Separate Remote
If you have several devices needing infrared control, consider purchasing a special universal remote that can handle the required signals. These remote controls frequently support more devices than smartphone apps.
Remember that the compatibility of your devices and the corresponding apps will determine how effective these techniques are. While iPhones don't have built-in IR blasters, these substitutes offer various remote control options for your equipment.
Conclusion
Since iPhones don't come with IR blasters, many other remote control options are available. Your iPhone can still be a potent remote due to Wi-Fi and Bluetooth connectivity, manufacturer apps, and interaction with smart homes. Accepting these choices demonstrates how flexible technology is, providing ease and control in new ways.