Ever found yourself staring at a black screen when trying to access iMessages on your device? If yes, then you probably find this frustrating.
In this article, we'll explain the issue and show you how to resolve it quickly and effectively.
What Does a Black iMessage Screen Mean?
A black screen in iMessages generally indicates that there's a problem preventing the app from functioning correctly. When iMessages has a dark screen, the program is often malfunctioning because of a range of possible problems.
These could include bugs in the program, out-of-date versions, incorrect settings, or even more serious problems with the operating system of your device.
When this happens, you can't view or send messages, and iMessages is unavailable. Sometimes, you may see a continued black screen or a complete app crash.
Consequences of a Black Screen
Although the black screen in iMessages does not harm your smartphone directly, it can prevent you from communicating.
This can be very disruptive since iMessages is frequently used for communication by iPhone, iPad, and Mac users.
Important messages can be missed, impacting personal and professional lives. Besides, it can lead to further frustration if attempts to fix the issue are unsuccessful or result in the loss of message history.
Why is Your iMessage Screen Gone Black?
There are several reasons your iMessage screen can go black. Some important reasons are listed below:
1. Software Glitches
Software bugs are among the most common causes of your iMessage screen going black. This can just be a little operating system or a program bug.
The app may freeze, crash, or show a blank screen because of such problems. Conflicts with other apps or system features can sometimes cause these bugs.
2. Outdated Software
A dark screen may also result from using an outdated version of iOS or the iMessage application.
Software is updated frequently to address known errors, improve performance, and provide new features. You can encounter problems like a dark screen if you haven't updated your device or app in a while.
3. Device Overload
The iMessage screen going black could be a sign that your smartphone is under a lot of stress from running too many apps at once or having insufficient memory.
A black screen can appear if the device is unable to provide the resources required for the iMessage app to operate properly.
4. Incorrect Settings
Your device's wrong settings may prevent iMessages from working properly. For example, not giving required permissions to the app may lead to crash or a black screen.
How Do I Fix the Black Screen on My iMessages App?
We'll discuss simple steps in the sections so that you can resolve these problems and get your iMessage app back in working condition.
1. Restart Your Device
Restarting the phone is the quickest and most efficient solution for an iMessages app black screen.
Doing so may resolve the problem, and temporary files may be cleared. A simple restart can fix all minor glitches on your iPhone.
2. Update the iMessage App and Your Device
Check if the iMessage app or your iOS device needs any updates. Bug fixes are often found in updates, which may fix the black screen problem.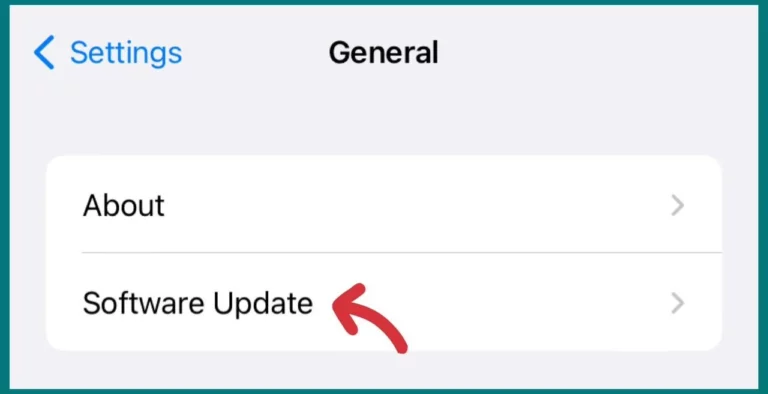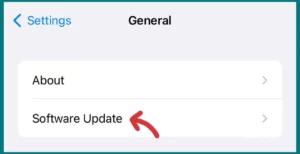 To upgrade iOS, go to 'Settings'> 'General'> 'Software upgrade.' For iMessage, visit the 'App Store' and look under 'Updates.'
3. Close Background Apps
Close unnecessary apps if they are causing your device to get overloaded. Swipe the apps off the screen by double-clicking the home button (or, on iPhone X or later models, by swiping up from the bottom of the screen).
4. Install iMessage Again
Try deleting and reinstalling the iMessage app if the problem continues. This procedure can fix more serious software problems that may be the source of the black screen.
Conclusion
A black screen on iMessages may disrupt communication and be a source of annoyance. Most of the time, it's caused by problems like software bugs, out-of-date software, device overload, or wrong settings.
Luckily, most of these problems can be fixed at home by restarting your device, upgrading your software, shutting down background programs, or reinstalling iMessage.
Before making big changes, don't forget to back up important information. If the issue continues, don't hesitate to contact Apple Support or stop by an Apple Store. Their qualified support will guarantee that your iMessage functionality is successfully restored.