Are frustrating dropped calls plaguing your iPhone? If yes, then we have the right solutions for you to end this annoyance!
This article will show you simple solutions to your call-dropping problems. We have you covered for everything from basic changes to complex problem-solving.
Why Does Your iPhone Keep Dropping Calls?
There are several reasons why your call keeps dropping every time. Let's take a look at the reasons so you can solve them easily.
1. Network Issues
Network-related issues are one of the main causes of call dropouts. Dropped calls can be caused by weak signal strength, poor coverage, or network overload.
This can occur in places with limited network infrastructure or when there is a lot of network traffic in a congested region.
2. Software Glitches
Software problems in the operating system of your iPhone might also cause dropped calls. Unexpected call drops might be caused by out-of-date software, unsuitable programs, or damaged system files. It's essential to keep the software on your iPhone updated to reduce these problems.
3. Hardware Problems
Hardware issues, such as faulty hardware parts, may cause dropped calls. Antenna, microphone, and speaker problems can degrade call quality and cause unplanned disconnections.
The functioning of these components can also be affected by physical harm, such as a broken screen or water damage.
4. Call Settings
Another factor contributing to dropped calls may be incorrect call settings. Call stability may occasionally be affected by call forwarding, call waiting, or other call-related services. These settings can be checked and properly adjusted to assist in fixing the problem.
5. Carrier-Related Factors
Sometimes, the problem lies with your cellular service provider. Dropped calls may be caused by their own technical issues, network outages, or maintenance activities.
It can be helpful to get in touch with your carrier's customer service and ask about any existing concerns.
Methods to Fix iPhone from Dropping Calls
Dropped calls on your iPhone can be annoying, but fortunately, you can try several solutions to fix the problem. The following techniques can help you stop your iPhone from dropping calls:
1. Check Network Signal Strength
Ensure that you have a strong network signal where you are right now by checking the signal strength. Call dropouts may be caused by weak signals or insufficient network coverage. If possible, try moving to a location with a stronger signal or change your network provider.
2. Update iOS
Keeping the operating system on your iPhone current is essential for optimum performance. Call drop issues can frequently be resolved by software updates that include bug fixes and enhancements. To check for updates, follow these steps.
Navigate to Settings App

Go to General

Finally, click Software Update.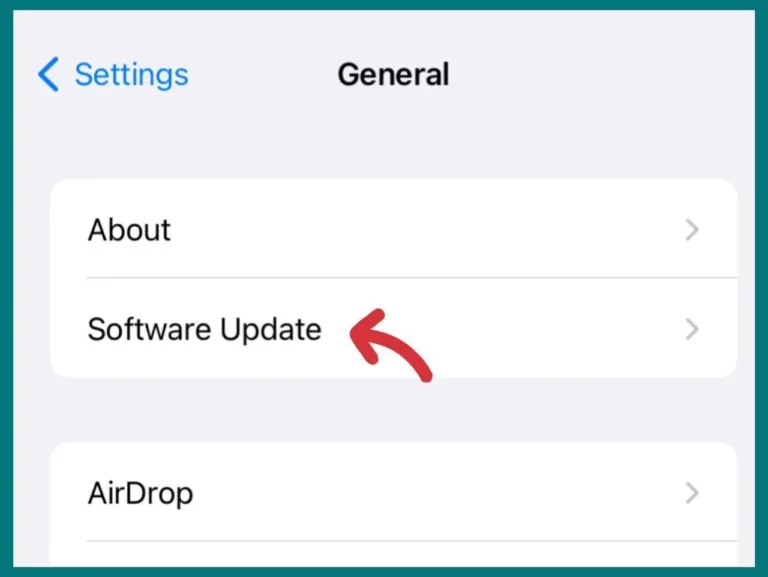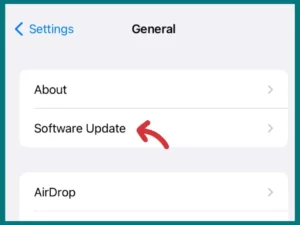 3. Reset Network Settings
Resetting the network settings can assist in resolving network-related problems on your iPhone. Reset Network Settings by following steps:
Go to Settings App

Then, General

Click "Reset Network settings."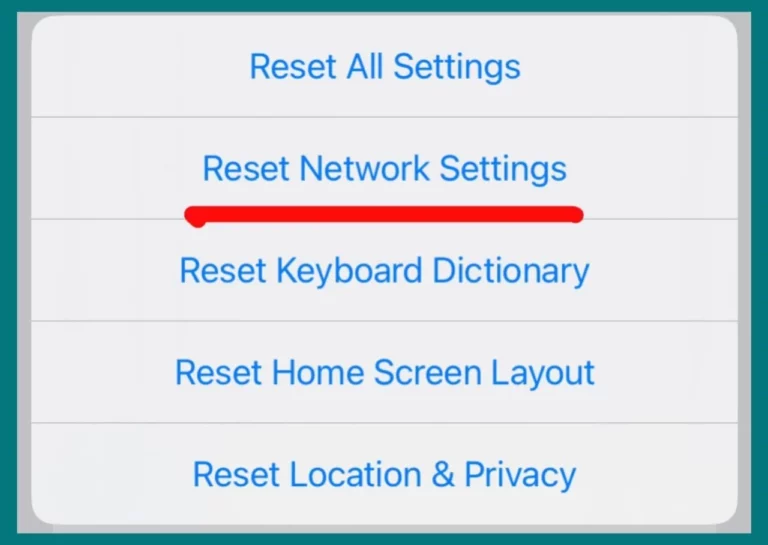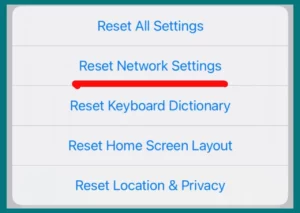 You must rejoin your saved Wi-Fi networks later because doing this will destroy them.
4. Disable Wi-Fi Calling
Wi-Fi Calling occasionally disrupts and drops cellular conversations. Disable Wi-Fi calling by following the steps:
Go to Settings

Then Phone

Go to Wi-Fi Calling and turn it off to disable Wi-Fi calling.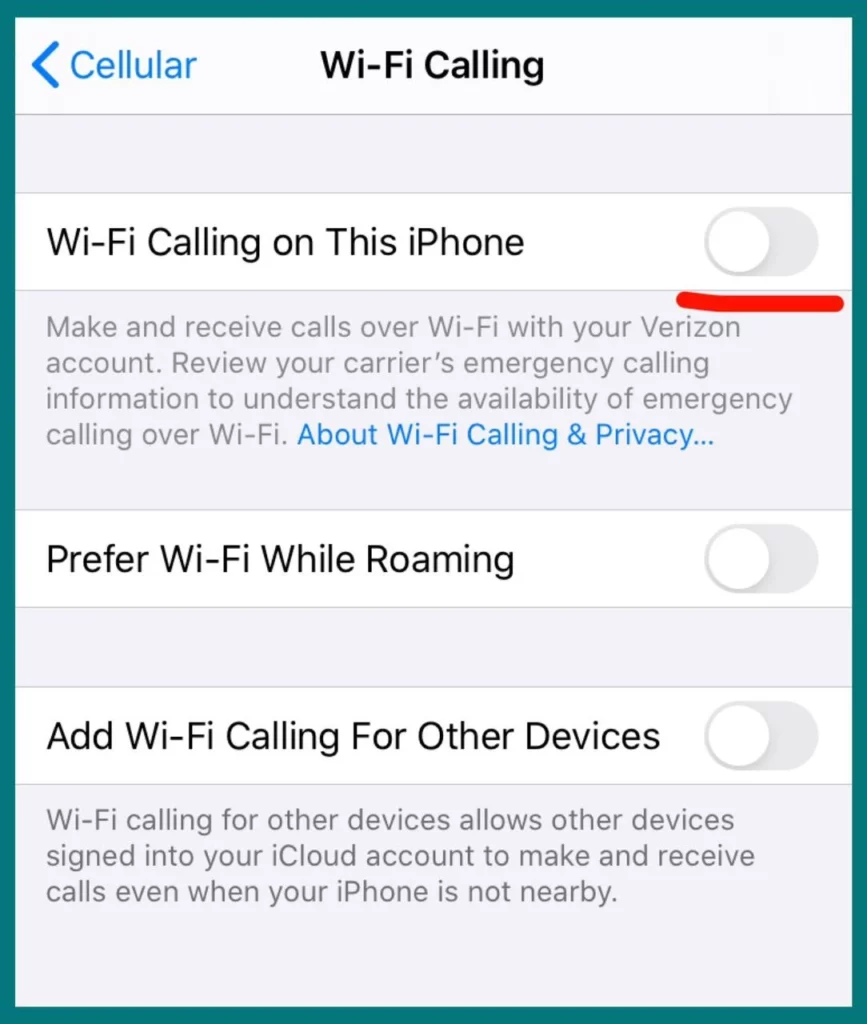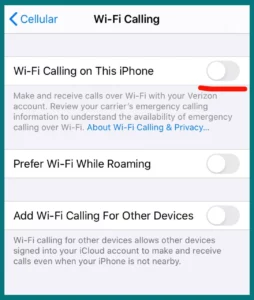 5. Toggle Airplane Mode
You can toggle Airplane Mode on and off to restart your iPhone's cellular connections and resolve call-dropping troubles.
To reach the Control Centre, simply swipe down from the top-right corner of the screen (or up from the bottom on older models) and hit the icon for Airplane Mode.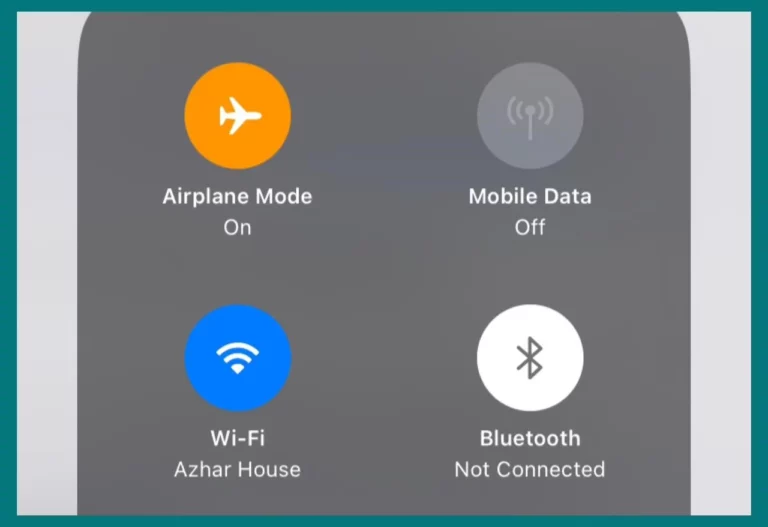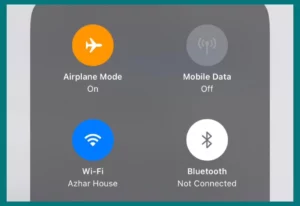 6. Reset All Settings
You can attempt this option if none of the techniques mentioned above are successful. Your data won't be deleted, but all customized settings will be returned to their initial settings. Reset all settings by following the steps:
Go to Settings

Then, General

Reset all settings.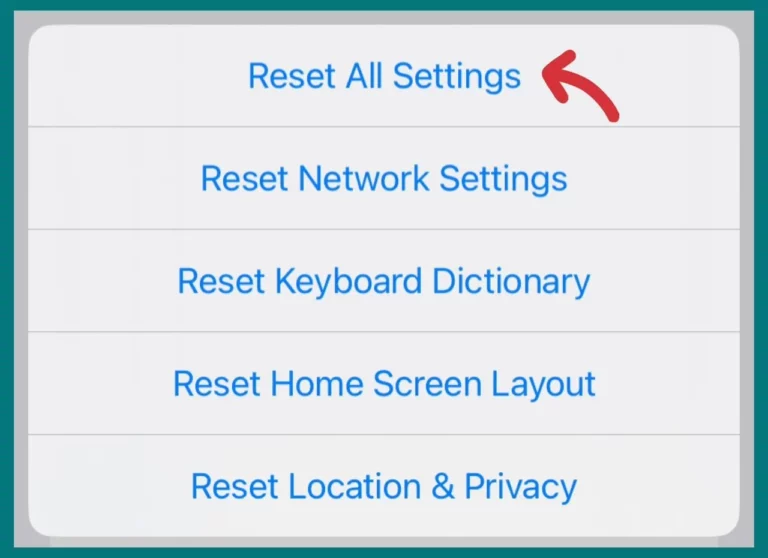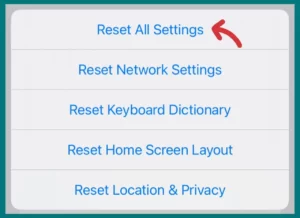 7. Check for Carrier Updates
Some carriers publish updates that are particular to the configurations and settings of their networks.
Go to Settings

Then, click on General

Check for carrier updates.

Install the updates if available
8. Contact Carrier Support
Contact the customer service department of your cellular service provider if the issue continues. Any network-related problems can be investigated and fixed by them. In addition, they might offer advice or solutions tailored to your iPhone model and carrier.
9. Factory Reset Your iPhone
You might need to factory reset your iPhone as a final resort. To avoid losing any data or settings, back up your device beforehand.
Go to Settings

Then, General

Click, Reset

Select Erase All Content and Settings.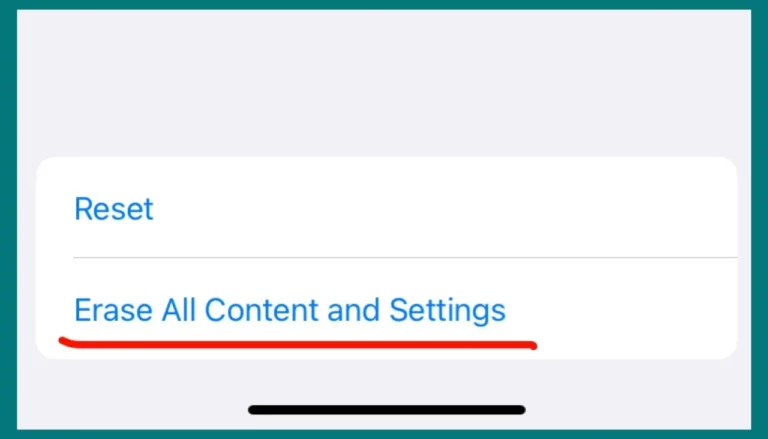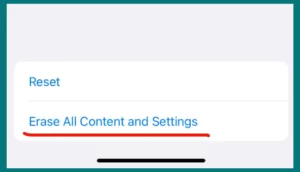 Set up your iPhone fresh after the reset or restore it from a backup.
10. Consult a Professional
If none of the solutions above work, it's possible that a hardware problem is to blame for the dropped calls.
It is advised in such circumstances to bring your iPhone to a licensed repair facility or contact Apple Support for more guidance. Any hardware issues can be identified and fixed by a qualified technician.
Conclusion
In conclusion, there are several ways to cope with dropped calls on your iPhone. You may reduce call drops and improve your communication experience by configuring your network settings properly, updating your software, and getting advice from a professional if necessary.