Have you ever wondered why you can't edit an iMessage? When you find a typo or want to make changes after sending an iMessage, it might be frustrating if you cannot edit the message.
In this article, we'll examine the causes of this restriction and provide you with practical fixes.
Can You Edit Your iMessage After It Has Been Delivered?
With the release of iOS 16, Apple enabled users to edit their iMessage even after it had been sent.
Those who unintentionally sent a message with an error or inaccurate information can now rest easy due to this long-awaited feature.
How Does It Work?
On iOS 16, you can now press on a message once it has been delivered and select the "Edit" option from the menu.
By doing so, you'll be able to edit the message and make the necessary adjustments. Once you're happy with the changes, you may save them, and the recipient's device will display the revised message.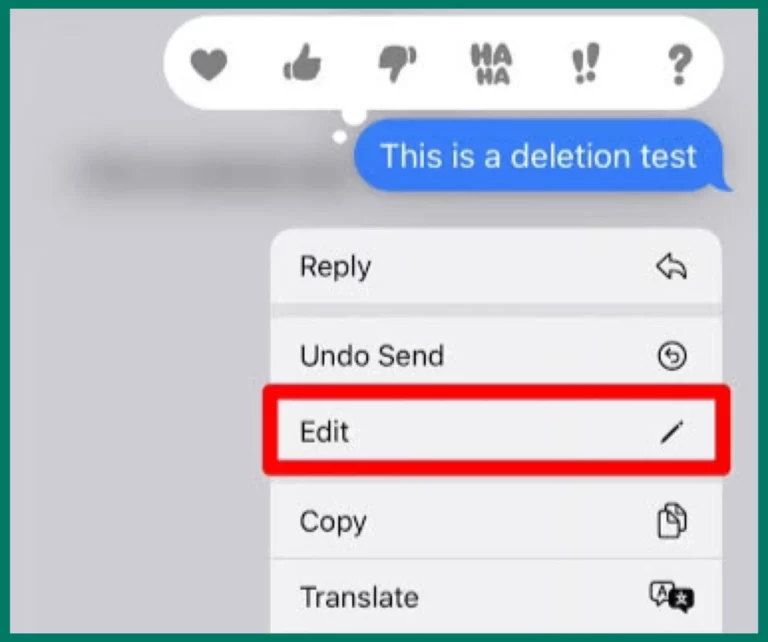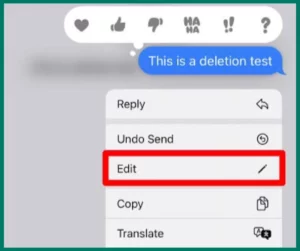 Why Can't You Edit Your iMessage?
You might not be able to edit your iMessage for a few reasons. Let's examine them carefully:
Time Limit After Sending
On iOS 16 and later, editing a message after it has been sent is possible but with a limited time window.
You only have a brief window of only 15 minutes to make changes to the delivered message. The message will become permanent and cannot be changed after 15 minutes.
Incompatibility with Older iOS Versions
If the person you're messaging doesn't have iOS 16 or later, you won't be able to change your iMessage. Messages can now be edited after being delivered in iOS 16 and later versions.
Regardless of the iOS version on your smartphone, the receiver won't be able to access the editing features if they use a previous iOS version.
Maintaining Message Integrity
Apple made a choice to limit message modification in part to protect message integrity and prevent potential abuse.
The original intent of the communication might be changed or modified if sent messages are open to infinite changes. Apple makes sure that the content of the chat remains as is by making messages impervious to editing.
How to Fix Edit iMessages Not Working Problem
Here are some potential methods to assist you in solving the problem if you're having problems with the editing functionality of iMessages on iOS:
1. Delete and Resend
If you discover a mistake or oversight in your iMessage, you can completely delete the message before sending a revised version.
To delete a message, long-press on it, choose "undo send," and then hit the icon. Then, create a new message, edit the content, and send it.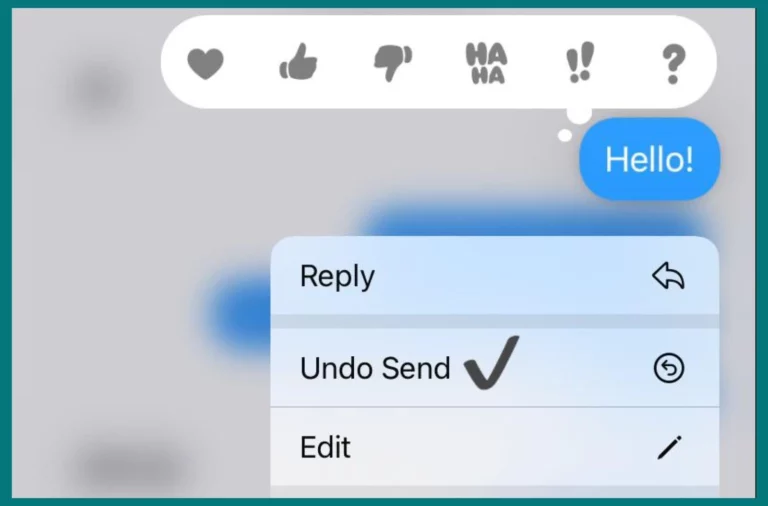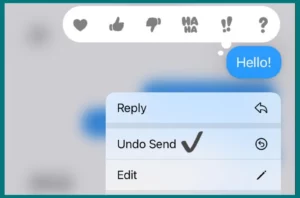 2. Provide Additional Information to Clarify
If the error is minor or can be clarified with more details, you can write a follow-up message outlining the fix or giving the proper information. The recipient will have access to accurate information and understand the context this way.
3. Update to the Latest iOS Version
Make sure your smartphone is running the most recent iOS version by updating it. Apple frequently publishes updates that fix bugs and add new functionality.
To check for any available updates and to install them, if necessary, navigate to Settings > General > Software Update. Any troubles with the editing capability of iMessages may be resolved by updating to the most recent iOS version.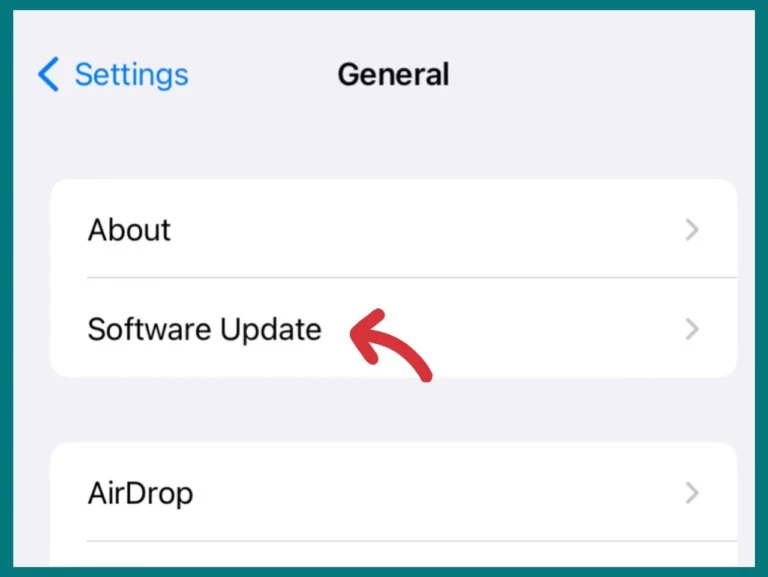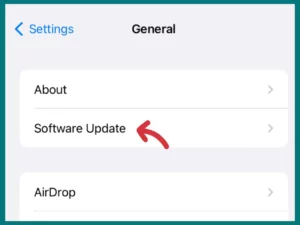 4. Verify the Recipient's iOS Version
If you cannot edit an iMessage, ensure the recipient is running iOS 16 or higher. Only iOS 16 and later versions support the editing feature.
Regardless of the iOS version on your smartphone, the receiver won't be able to use the edit option if they use a previous iOS version.
5. Restart your Device and iMessage
Occasionally, a quick restart will resolve small issues. Start by fully shutting the iMessage application.
To open the App Switcher, swipe down from the top-right corner of a newer iPhone without a home button or up from the bottom on an earlier iPhone with a home button.
To find the iMessage app preview, slide left or right. Close it by swiping up or off the screen. Restart your device and reopen the iMessage app to check if the ability to edit messages is back.
6. Reset iMessage Settings
If the editing feature is giving you trouble, you can try resetting your iMessage settings. Toggle the option off by going to Settings > Messages > iMessage.
After a brief delay, switch it back on. After performing this operation, the iMessage settings will be reset, and you can see if the editing feature is now operating as intended.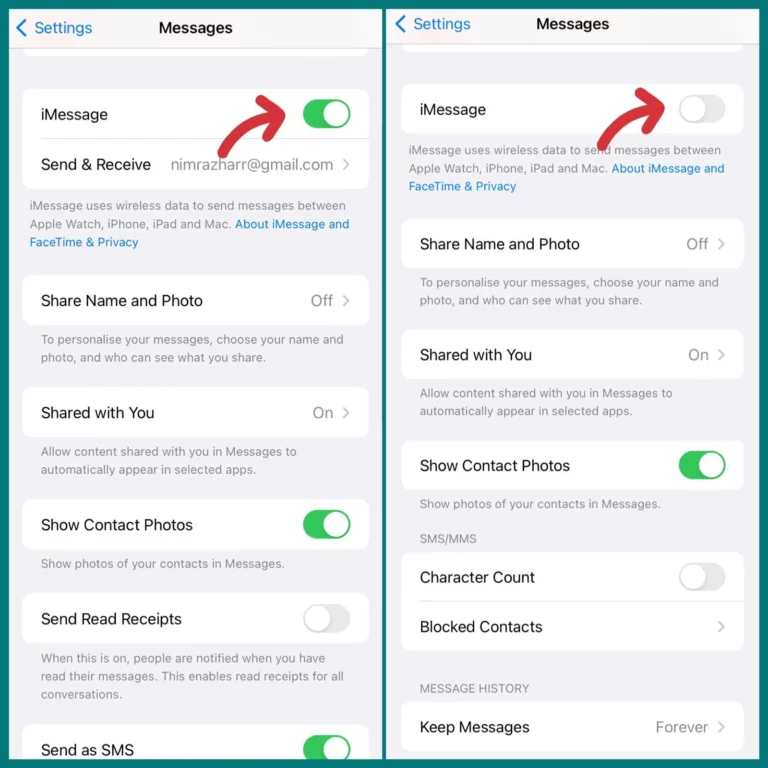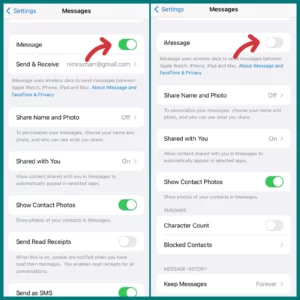 Conclusion
In conclusion, there are several reasons why iMessages cannot be edited on iOS, including time restrictions, the recipient's iOS version, and technological issues.
However, you might be able to fix the problem by updating iOS, confirming recipient compatibility, restarting the application or device, and changing your iMessage settings. It is advised to contact Apple Support for more advice if issues continue.